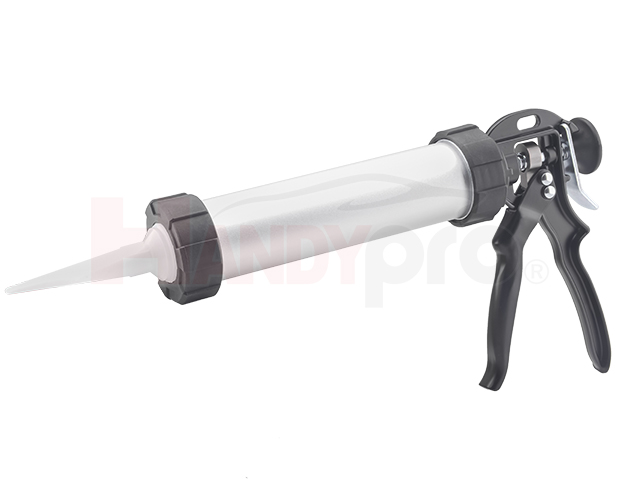 GL0737-145
Heavy Duty Aluminum Tube Sausage Caulking Gun (14.5")
Specifications
Slotted front for easy loading.
Length: 14.5"

Capacity: 400ml.

8mm (Dia.) medium carbon steel with harden of rod.

Thumb pressure pluge-release: 4.5mm

Heavy duty aluminum handle with powder coating.

Thrust ratio: 18:1.

Aluminum trigger with powder coating.

Aluminum alloy tube with anodized finish.

With plastic niddle and push plate.

9.5mm thickness powerful gripping for greater durability.
12/SETS/CTN/9.8/11.5/KGS/1.1'